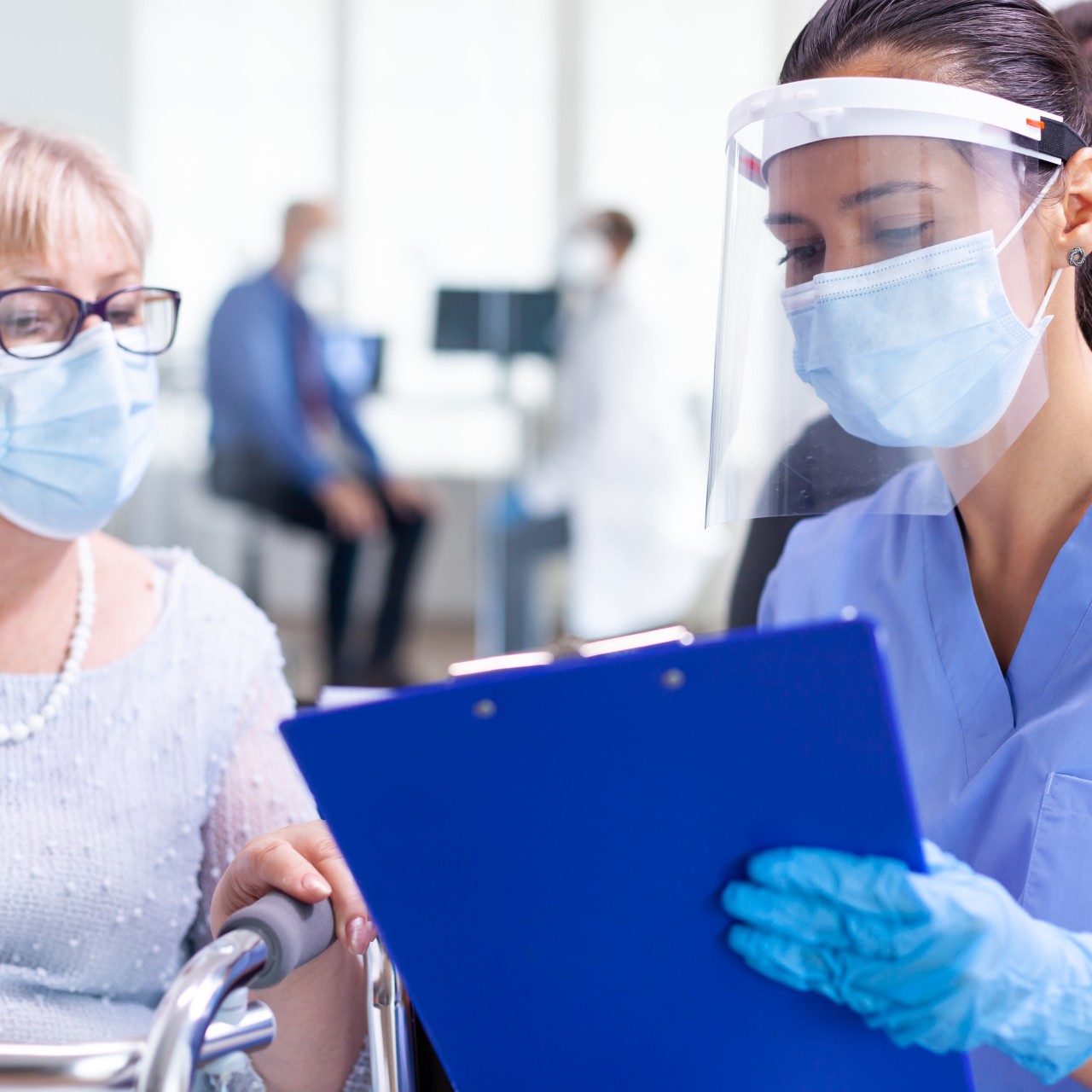 The Administrative Support in Clinical Settings program of study prepares students for the duties of administrative support clerk in clinical settings. Administrative support clerks in clinical settings must perform a variety of administrative tasks, such as: welcoming users, providing and checking information, responding to information requests, managing files and user records, and placing orders and service requests. To carry out their tasks, administrative support clerks in clinical settings must communicate using medical terminology and make use of information technologies.
Training content
• Position yourself with the profession and training
• Communicate using medical terminology
• Handling correspondence
• Managing files
• Interacting in a clinical environment
• Integration into work environment (internship)
Type of training : Attestations d'études professionnelles
Duration : 240 HOURS, INCLUDING THE INTERNSHIP
Dates :
JANUARY TO MAY 2022 - SEVERAL GROUPS PLANNED IN THE EASTERN TOWNSHIPS (SHERBROOKE, LENNOXVILLE, COATICOOK, LAC-MÉGANTIC, MAGOG, WINDSOR, VAL DES SOURCES, EAST- ANGUS)
Schedule :
Variable depending on where the training will be given
Price :
Admission : $40
MATERIAL AND ATTENDANCE FEES: APPROXIMATELY $130 + TRANSPORTATION COSTS
A $4,000 SCHOLARSHIP IS AVAILABLE DURING TRAINING FOR STUDENTS WHO COMPLETE THE PROGRAM AND COMMIT TO 1 YEAR OF FULL-TIME EMPLOYMENT
Venue : Hybride (En ligne et présentiel)
Admissibilité :
Pre-selection and eligibility carried out by the CIUSS de l'Estrie CHUS.
ACADEMIC REQUIREMENTS:
• HAVE OBTAINED AT LEAST THE SECONDARY 3 UNITS OR EQUIVALENT IN LANGUAGE OF
INSTRUCTION, SECOND LANGUAGE AND MATHEMATICS; OR HAVE OBTAINED AN
ATTESTATION OF EDUCATIONAL EQUIVALENCE; OR HAVE PASSED THE GENERAL
DEVELOPMENT TEST WITH OR WITHOUT SPECIFIC REQUIREMENTS.
• HAVE INTERRUPTED FULL-TIME STUDIES FOR AT LEAST TWELVE MONTHS, OR BE 18
YEARS OF AGE AT THE TIME OF ENTRY INTO TRAINING, OR HAVE COMPLETED A
SECONDARY SCHOOL DIPLOMA (SSD) OR A DIPLOMA OF PROFESSIONAL STUDIES (DPS)
OR THEIR EQUIVALENT, OR MEET THE ELIGIBILITY STANDARDS OF THE EMPLOI-QUÉBEC
LABOUR MARKET TRAINING MEASURE.
Training site:
Pavillon Du Vieux Sherbrooke : 164 Rue Wellington N, Sherbrooke, QC J1H 5C5